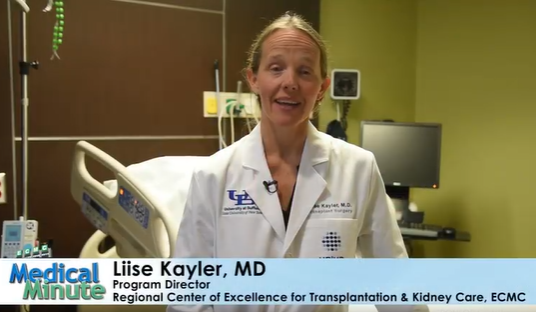 Have you been told you need dialysis? Dialysis is not your only treatment option. You can live long and enjoy a regular lifestyle with a kidney transplant. The best time to be seen at a kidney transplant center is when your doctor says you are close to needing dialysis. If you have a live donor, the transplant can be scheduled for a time that is right for you and your donor.
A living donor is someone is:
Willing and able to give you a kidney
Can be a family member
A spouse
A friend
Even a generous stranger
After surgery, the doners are usually able to leave the hospital within a few days and the recipients within four days. If you don't have a living donor, there is still the possibility of getting a transplant from someone who has passed away. The less time you spend on dialysis the better you will do in the long run. So don't wait. Talk to your doctor about visiting us soon.
UBMD Surgery Transplant Surgery
Program Director, Regional Center of Excellence for Transplantation & Kidney Care, ECMC
Click to watch ECMC Medical Minute – Kidney Transplant