General Surgery
UBMD Surgery has a large division of General Surgery which is home to specialists with a wide variety of backgrounds and areas of focus. This diversity makes us better prepared to care for your unique needs. A General Surgeon is a specialist who is trained to manage a broad spectrum of surgical conditions affecting almost any area of the body that may relate to the head and neck, breast, skin, and soft tissues, abdominal wall, extremities, and the gastrointestinal, vascular, and endocrine systems. Many of our general surgeons are also trained trauma surgeons, working at Western New Yorks Level 1 Trauma Center, Erie County Medical Center.
Surgical conditions we treat:
Hernias (Inguinal, ventral, umbilical, hiatal,  para-esophageal)
Gallbladder Disease
Thyroid Disease
Colon and Bowel Disease
Non-Healing Wounds
Liver and Pancreatic Disease
Skin Conditions (malignancies, lumps & bumps)
GERD (Reflux)
Appendicitis
Much more
UBMD Surgery provides General Surgery at the following hospital affiliations:
Buffalo General Medical Center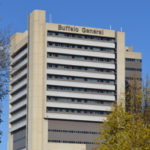 100 High Street
Buffalo, NY 14203
DIRECTIONS
Buffalo VA Medical Center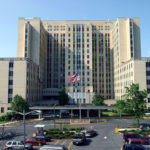 3495 Bailey Avenue
Buffalo, NY 14215
DIRECTIONS
DeGraff Memorial Hospital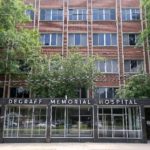 445 Tremont Street
North Tonawanda, NY 14120
DIRECTIONS
Eastern Niagara Hospital


521 East Avenue
Lockport, NY 14094
DIRECTIONS
Erie County Medical Center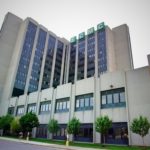 462 Grider Street
Buffalo, NY 14215
DIRECTIONS
Millard Fillmore Suburban Hospital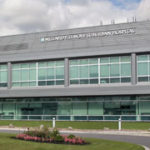 1540 Maple Road
Williamsville, NY 14221
DIRECTIONS
Wyoming County Community Hospital


400 N Main Street
Warsaw, NY 14569
DIRECTIONS
Call to schedule an appointment or email us for more information.
 716-859-2700