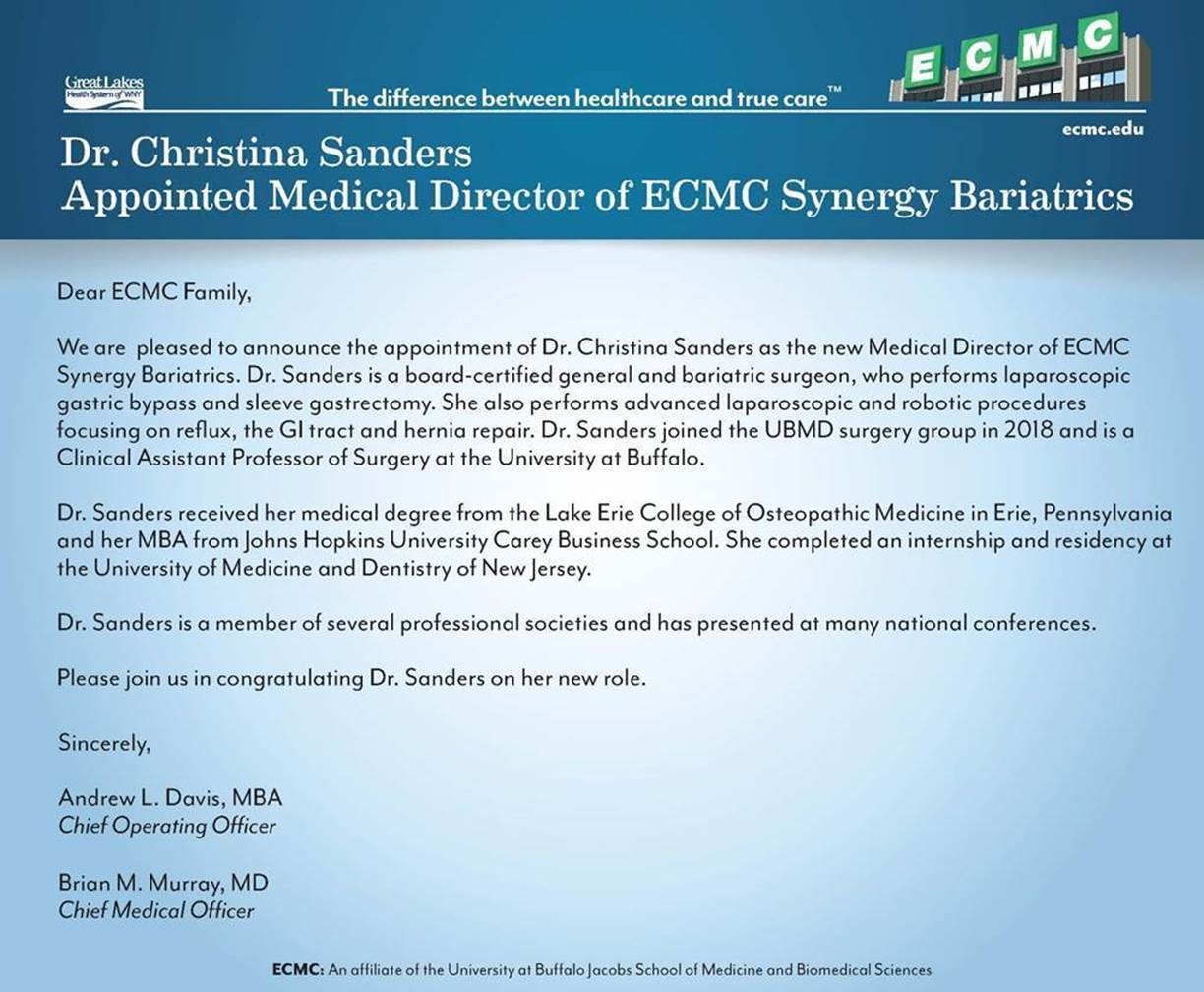 ECMC is pleased to announce the appointment of Dr. Christina Sanders as the new Medical Director of ECMC Synergy Bariatrics. Dr. Sanders is a board-certified general and bariatric surgeon, who performs laparoscopic gastric bypass and sleeve gastrectomy. She also performs advanced laparoscopic and robotic procedures focusing on reflux, the GI tract and hernia repair. Dr. Sanders joined the UBMD Surgery group in 2018 and is a Clinical Assistant Professor of Surgery at the University at Buffalo.
Dr. Sanders received her medical degree from the Lake Erie College of Osteopathic Medicine in Erie, Pennsylvania and her MBA from John Hopkins University Carey Business School. She completed an internship and residency at the University of Medicine and Dentistry of New Jersey.
Dr. Sanders is a member of several professional societies and has presented at many national conferences.