Gastric Bypass /
Roux – En – Y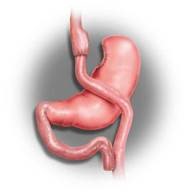 A surgical procedure in which the stomach is divided into a small upper pouch and a much larger lower pouch.  The small intestine is rearranged to connect to both.  The Gastric Bypass leads to an evident decline one's ability to intake larger volumes.  It is accompanied by an altered physiological and physical response to food.
The operation is prescribed to treat morbid obesity (defined as a body mass index greater than 40), type 2 diabetes, hypertension, sleep apnea, and other comorbid conditions. The resulting weight loss is typically remarkable and results in a reduction of comorbidities.
UBMD Surgery performs Gastric Bypass out of Buffalo General Medical Center.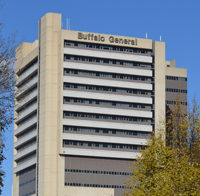 Buffalo General Medical Center
100 High Street
Buffalo, NY 14203|
DIRECTIONS
Call for more information or to schedule an appointment with one of our physicians.
716-859-2700