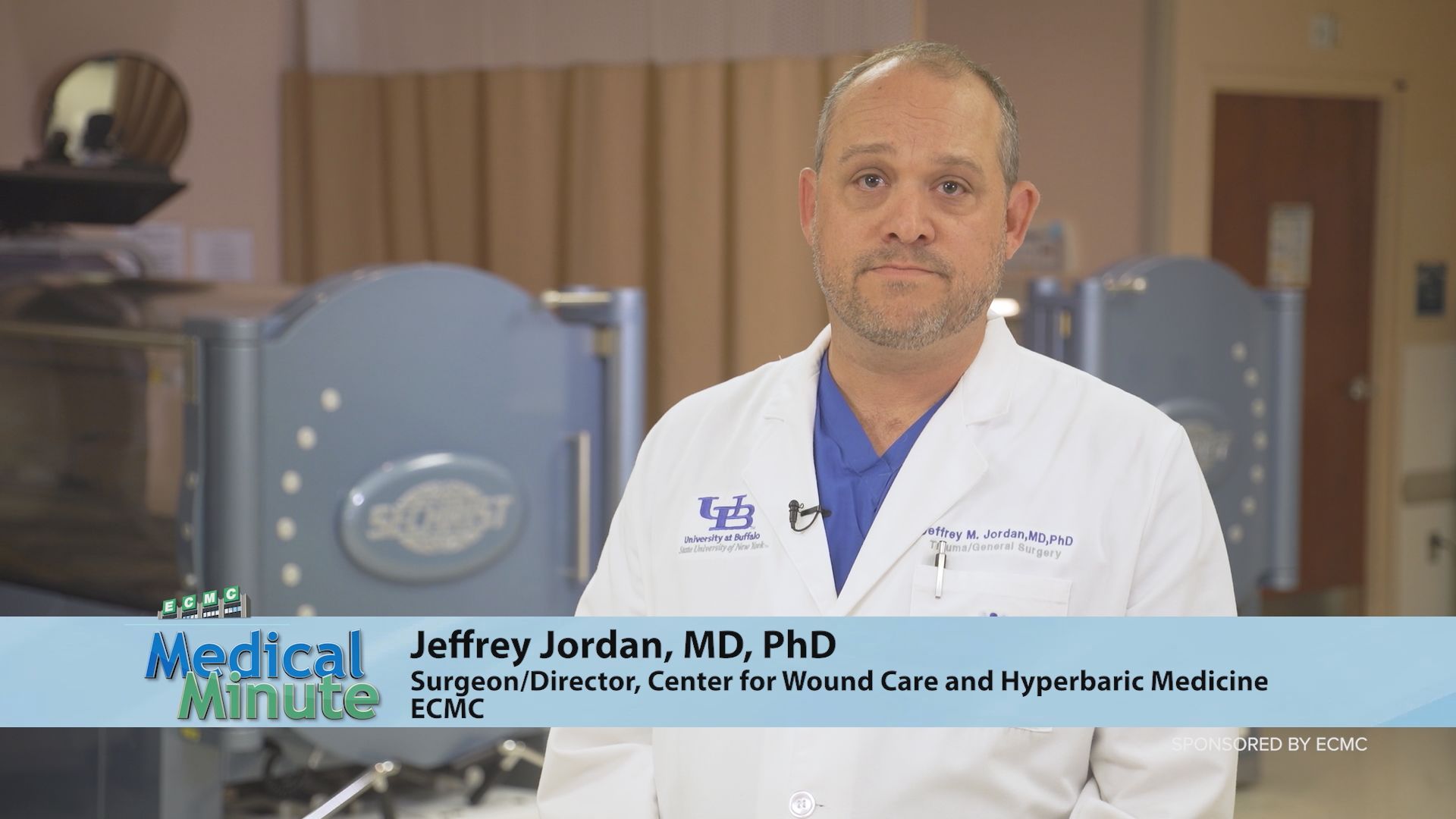 In the United States, almost 7 million people are living with chronic wounds. Patients who experience chronic wounds, especially with those with multiple chronic medical conditions, are at risk for severe complications, limb loss, or amputation. Each year, about 80K adults with diabetes undergo a foot or leg amputation as a result of a non-healing wound. The rate of amputations has increased during the pandemic. Timely detection and treatment of a wound, which needs advanced care, is a critical step to avoid complications and improved healing.
Indications for Advanced Wound Care include:
Diabetic Ulcers
Pressure Ulcers
Venous Stasis Ulcers
Complex Traumatic Wounds
Burns
Other Chronic non-Healing Wounds
If you or someone you love has a chronic non-healing wound, seek medical treatment. Call the Center for Wound Care and Hyperbaric Medicine at ECMC: 716-898-4800.
Jeffrey Jordan, MD, Ph.D., is the Surgeon/Director for the Center for Wound Care and Hyperbaric Medicine at ECMC and General Surgery, Trauma Surgery, and Wound Care Surgeon with UBMD Surgery. View Dr. Jordan's ECMC Medical Minute about Wound Care Awareness: https://bit.ly/3o9iBfk