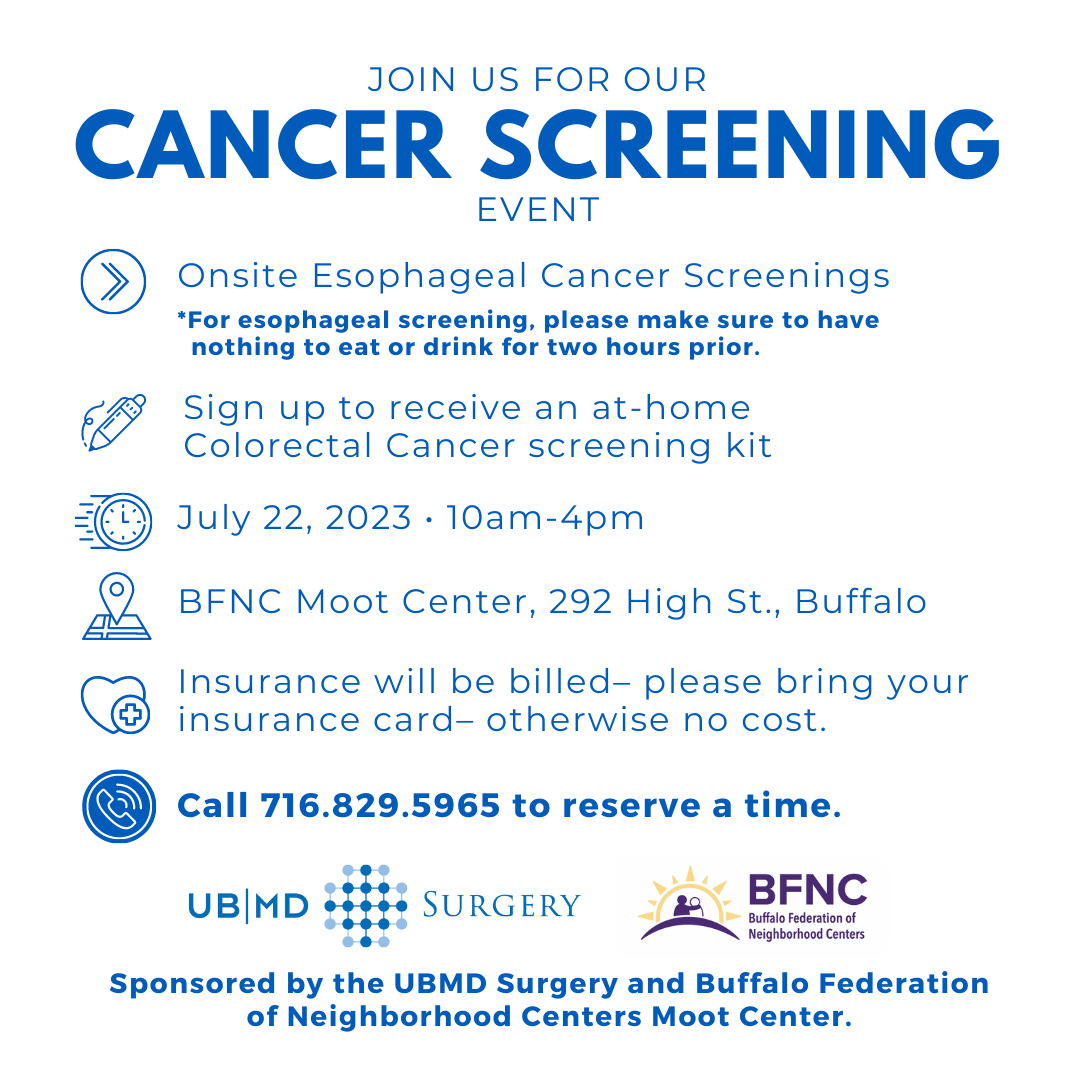 Screening Saves Lives.
Did you know heartburn can lead to concern? Are you at risk?
Do you fit any of these categories?
Tobacco smoking
Acid reflux
Obesity
Male
50+ years old
This Saturday, July 22, 2023, UBMD Surgery is hosting an esophageal and colorectal cancer community screening event at the Buffalo Federation of Neighborhood Centers, Inc. Moot Center.
The onsight esophageal cancer screening event will take place 10:00am – 4:00pm.
*For esophageal screening, please make sure to have nothing to eat or drink for two hours prior. Sign up to receive an at-home Colorectal Cancer screening kit. Insurance will be billed – please bring your insurance card – otherwise no cost.
Call 716-829-5965 to reserve a time.
Sponsored by the UBMD Surgery and Buffalo Federation of Neighborhood Center Moot Center.