Go with Your Gut Understanding Lower GI Issues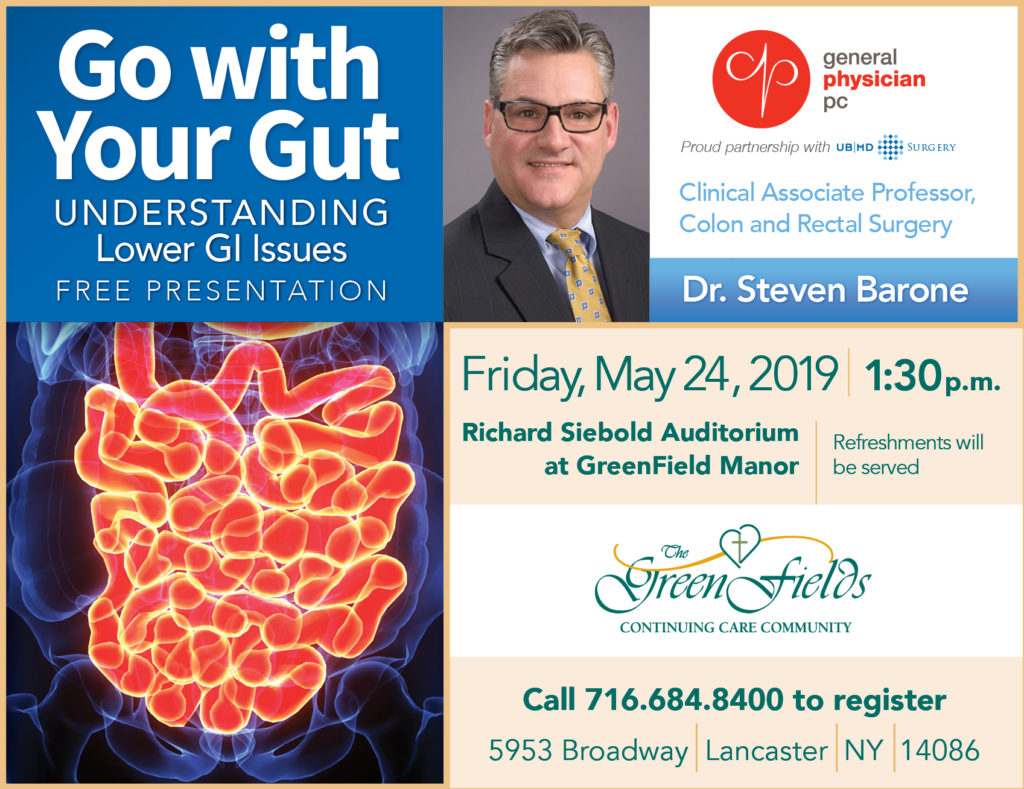 Understanding lower GI issues can be a benefit to a healthy lifestyle.  General Physician PC and UBMD Surgery have teamed up with The Green Fields Continuing Care Community and Dr. Steve Barone to provide a free presentation.
"Go with your Gut, Understanding Lower GI Issues" is the name of the presentation provided by Dr. Steve Barone, who is a Clinical Associate Professor of Colon and Rectal Surgery.
Call 716-684-8400 to register