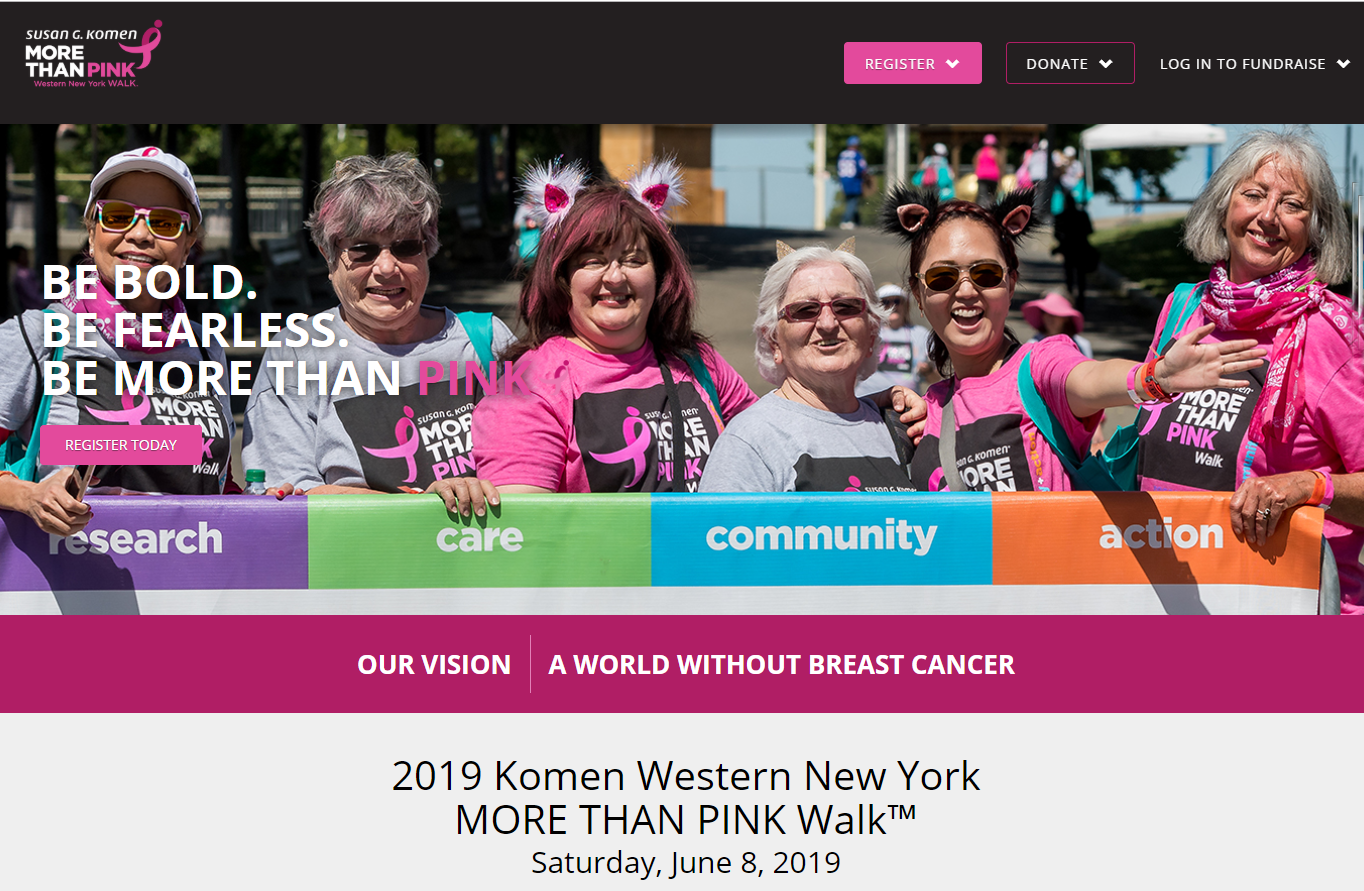 Team members from Great Lakes Cancer Center, Kaleida Health, ECMC, and UBMD Surgery are teaming up for the Susan G. Komen More than PINK Western New York race.  Each member of our team is playing a part helping Susan G. Komen end breast cancer forever.
Together, we are fueling the best science, boldest community and biggest impact in the fight against breast cancer. And we will not stop until this disease is gone forever. That's our promise.
2019 Komen Western New York MORE THAN PINK Walk™ will take place on Saturday, June 8, 2019 at Buffalo Riverworks, 359 Ganson Street, Buffalo, NY 14203.
The Susan G. Komen More than PINK WNY schedule is as follows:
7:00 am – 9:00 am – Event Day on-site registration
8:00 am – 9:00 am – Survivor Breakfast & HOPE Village activities Top Fundraisers MVP Reception
9:15 am – Pathway of HOPE and Opening Ceremony
10:00 am – MORE THAN PINK Walk™ begins
Fundraise or donate today to help reduce the current number of breast cancer deaths by 50% in the U.S. by 2026.  To join our team or to donate to a member of our team, please visit: http://wny.info-komen.org/site/TR?team_id=424412&fr_id=7494&pg=team