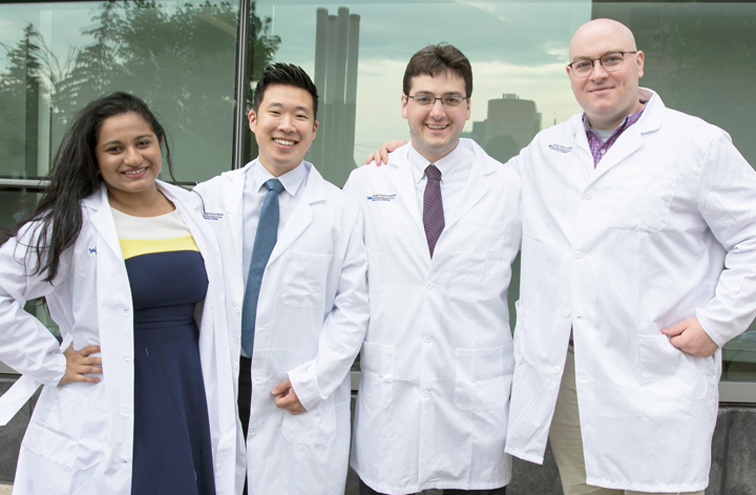 Title: Senior Accountant
Practice Plans:
UBMD Family Medicine
UBMD Surgery
Department: Accounting
Reports to: Controller
Position Summary:
The Senior Accountant ensures the integrity of accounting information by maintaining the general ledger accounts and business transactions of the organization, applying Generally Accepted Accounting Principles (GAAP), analytical work and thorough review of financial records. Responsibilities will incorporate work for both UBMD Family Medicine (UBMDFM) and UBMD Surgery (USI).
Essential Functions:
Responsible for month-end/year-end close activities including the review/preparation of journal entries and budget-to-actual reports.
Prepares/reviews monthly reconciliations of balance sheet accounts and ensure that general ledger accounts are reconciled with resolution to reconciling items.
Compiles and analyzes information to assist with the preparation of financial statements.
Reconciles intercompany accounts and posts adjusting journal entries.
Prepares schedules for quarterly reviews and year-end tax/financial audit for independent external auditors. Researches issues, clarifies information, and prepares supporting data.
Manages the monthly invoicing process including preparation of the invoices, entering the information into the sub-ledger, and recording the cash receipts.
Maintains the fixed assets module of Great Plains including the documentation of additions/disposals of fixed assets and the calculation of depreciation/amortization entries.
Designs and completes reports and analysis for a variety of projects to enhance operations and identifying issues.
Assists with the development and maintenance of policies and procedures related to accounting/finance processes and workflows.
Provides oversight of interns or work study employees that are utilized by the organization.
Provides oversight to Staff Accountant.
Contributes to various projects/business case analysis as needed.
Adheres to HIPAA and confidentiality policies and procedures.
Other Functions:
Reviews company email on at least a daily basis in order to receive and address notifications and/or other pertinent information in a timely manner.
Any other duties as requested or assigned by the Controller, Chief Financial Officer and/or other management representative.
May be required to travel to other UBMDFM and/or USI location(s) dependent on company need.
Work hours may fluctuate depending on company/clinic needs.
Minimum Job Requirements:
Education: Bachelor's degree in accounting or finance, MBA preferred but not required. CPA certification preferred but not required.
Experience: 5+ years of accounting experience.
Knowledge, Skills & Abilities: Knowledge of database and accounting computer application systems to include Microsoft Excel. Experience with Great Plains accounting applications is a plus. Excellent communication, interpersonal and organizational skills required. Strong attention-to-detail skills, as well as analytical and problem-solving skills essential.