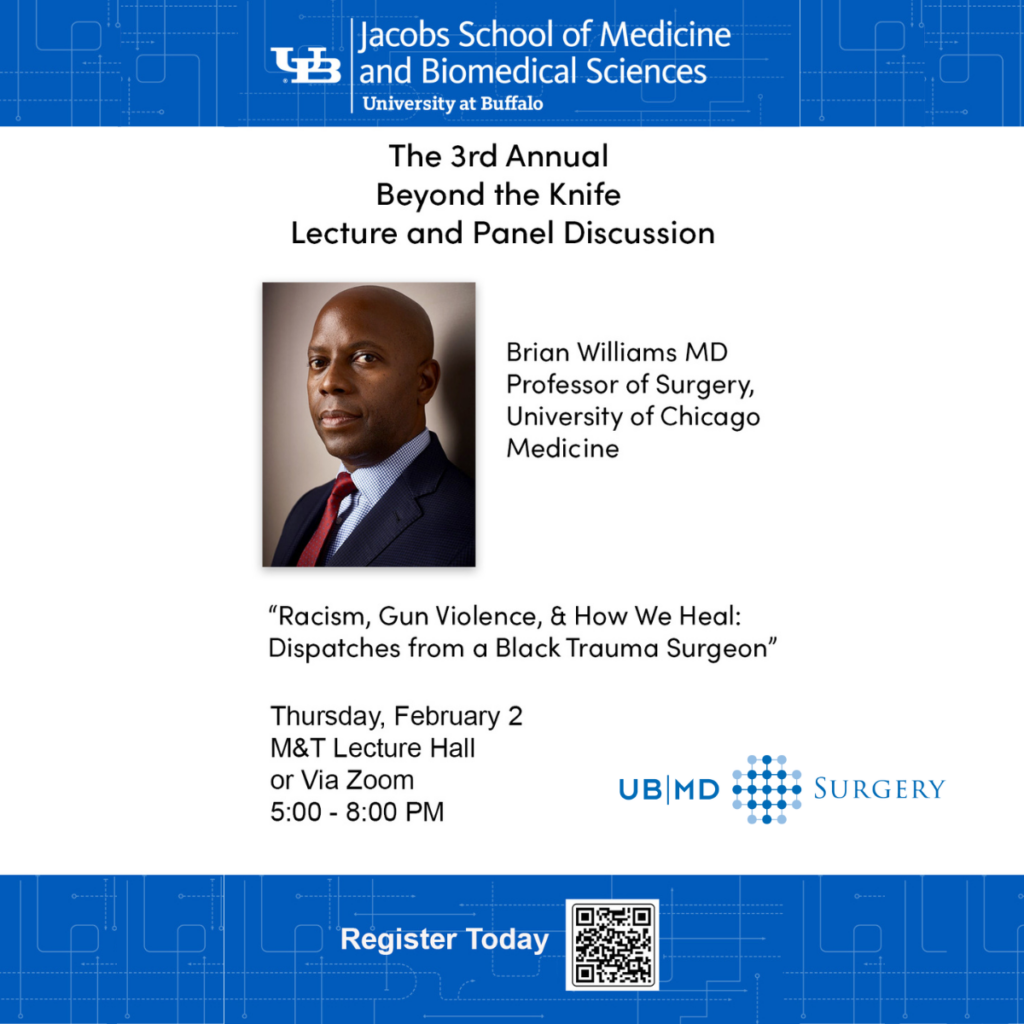 The 3rd annual Beyond the Knife event, presented by the Jacobs School of Medicine and Biomedical Sciences Department of Surgery, will be held Thursday, Feb. 2 from 5-8 pm at the M&T Lecture Hall.
The event, examining gun violence and its causes, begins with a panel discussion moderated by Buffalo News editor and columnist Rod Watson. Brian H. Williams, MD, author and Chicago trauma surgeon, will deliver the keynote address, "Racism, Gun Violence and How We Heal: Dispatches from a Black Trauma Surgeon," followed by an audience Q&A. A reception will follow for those in attendance.
Dr. Williams, a trauma surgeon, medical educator, and thought leader, is an Air Force Academy alumnus and professor of trauma and acute care surgery at the University of Chicago School of Medicine. He served as a Robert Wood Johnson Health Policy Fellow at the National Academy of Medicine and a congressional health policy staff member. His first book, "The Bodies Keep Coming: Dispatches from a Black trauma surgeon on racism, violence, and how we heal," will be published in the fall of 2023.

Registration is required for the event. A Zoom link will be provided for those unable to attend in person.