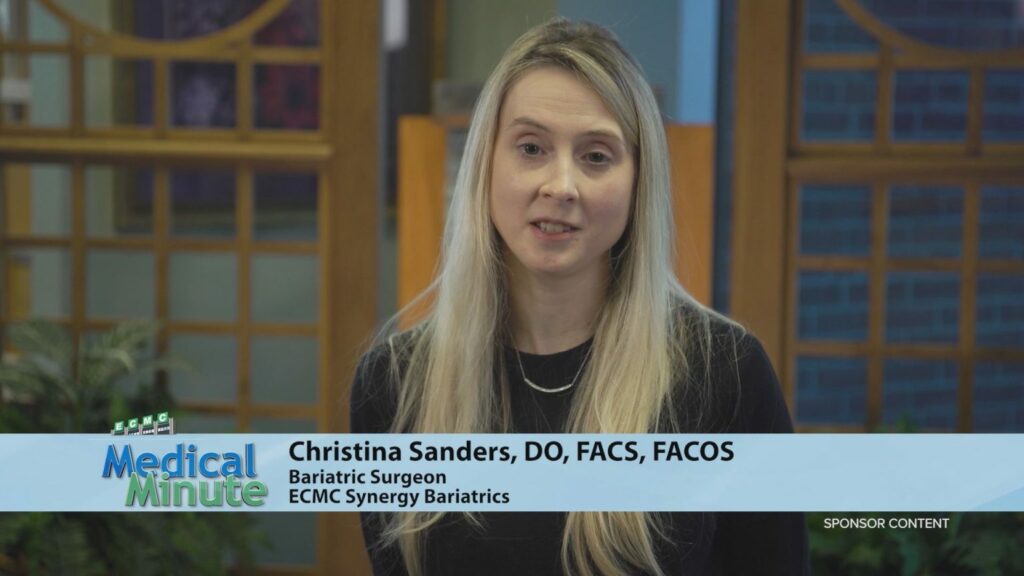 Spend a Bariatric Surgery Medical Minute with Kaleida Health. Christina Sanders, DO, FACS, FACOS is a bariatric surgeon with ECMC's Bariatric Surgery program. Dr. Sanders is a board-certified general and bariatric surgeon who performs laparoscopic gastric bypass and sleeve gastrectomy.
Obesity is a national epidemic that affects over one-third of adults in the United States. It is linked to other chronic conditions such as diabetes, high blood pressure, heart disease, sleep apnea, and cancer.
Bariatric surgeries, such as gastric bypass and sleeve gastrectomy, have proven to be effective at not only helping patients maintain weight loss long-term but also improving or resolving many of these obesity-related conditions. This allows patients to live longer, healthier lives.
View the Bariatric Surgery Medical Minute Video: Video Link