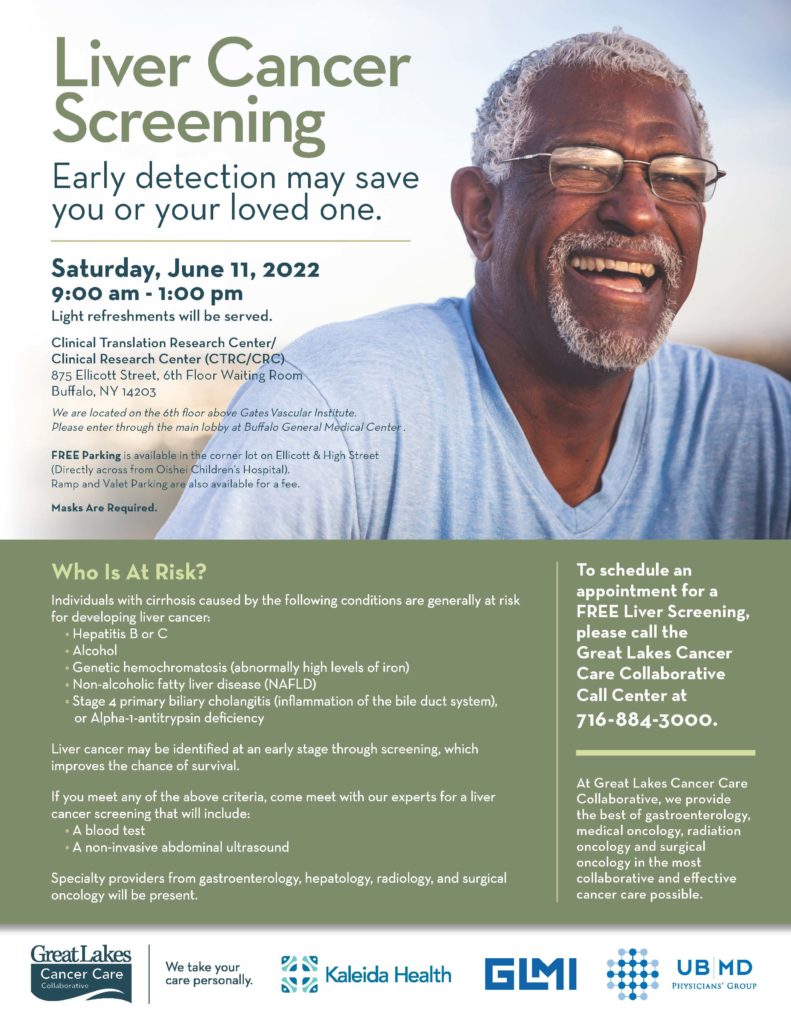 UBMD, a member of Great Lakes Cancer Care Collaborative, invites you to attend the Free Liver Cancer Screening event tomorrow, June 11th, 2022.
If you or a loved one is at risk or would like to be screened, we encourage you to contact us at 716-884-3000 to schedule an appointment.
Our team of specialists are experts in detecting, diagnosing, and treatment of liver cancer. Dr. Csaba Gajdos, Surgical Oncologist at UBMD, specializes in hepatobiliary surgery. Hepatobiliary surgeons treat malignant diagnoses of the liver, bile duct, and pancreas.
Dr. Gajdos has the expertise to direct your course of treatment appropriately and effectively. Expert Cancer Care. Together.