Recent Changes to NYS Seat Belt Law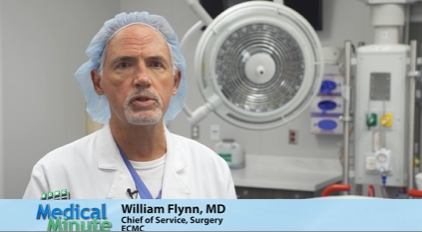 Dr. William Flynn, Trauma Surgeon at ECMC, is educating about recent changes to New York State's seatbelt laws. Effective, November 1, 2020, all passengers in both the front and rear seats in a vehicle are required to wear a seatbelt. These laws have existed for many years for anyone under the age of 16 but now have been expanded to include all ages. It is not only important to wear the seatbelt, but also to wear it properly. The lap belt section should fit securely across your hips, close to your upper thighs. The shoulder harness should come across your chest without touching your neck. The shoulder harness should never be placed under your arm or behind your back. Please wear a seatbelt to protect yourself and your fellow passengers.
View Dr. Flynn's video discussing the New Seat Belt Law and how to properly wear your seat belt.