Dr. Chopko and ECMC are Asking for Blood Donations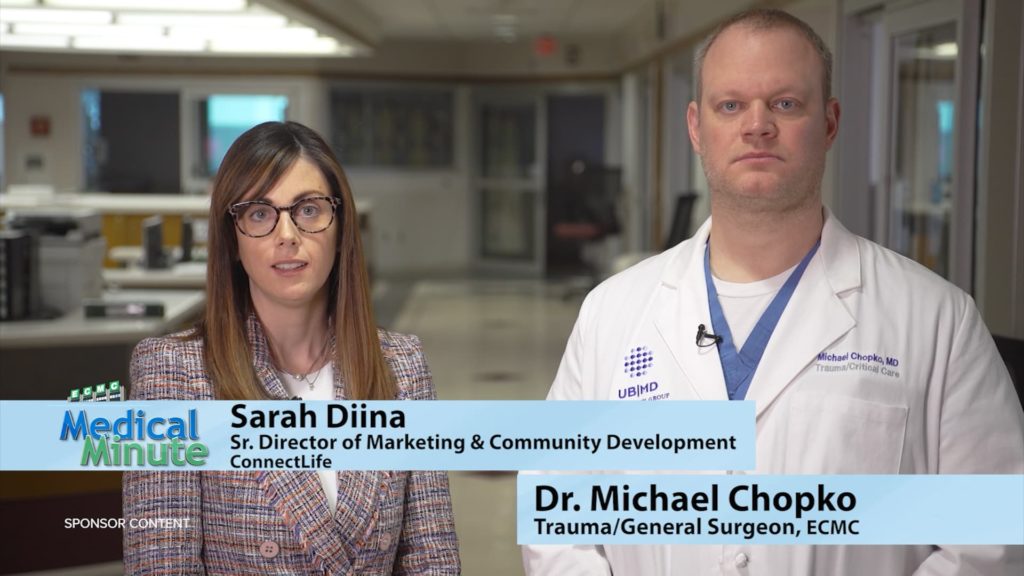 Dr. Michael Chopko, Trauma and General Surgeon at ECMC, is asking for blood donations to help save lives.  ECMC works with ConnectLife, Western New York's only community blood bank, ensuring that all blood donations stay local for patients in need.  It is vital ECMC's trauma center and other surgical services have blood available at a moment's notice. ECMC relies on ConnectLife to provide enough blood for the patients who need it. ConnectLife relies on generous donors to help ensure that blood is always available for our family, neighbors, and community.
Visit connectlifegiveblood.org to find a blood drive in your community. Please consider donating today to help save a life right here in Western New York. One pint of blood can save up to three lives!
Neighborhood Blood Donation Centers:
Tonawanda

96 Niagara Street, Tonawanda 14150

Southgate Plaza

984 Union Road, West Seneca 14224

ConnectLife Headquarters

4444 Bryant and Stratton Way, Williamsville 14221
Watch ECMC's Medical Minute featuring Dr. Michael Chopko and Sarah Diina