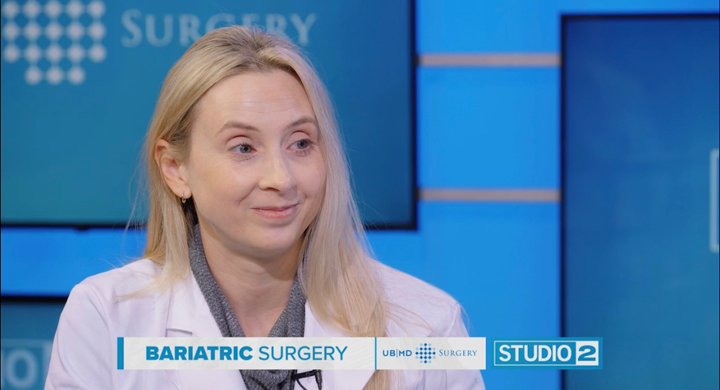 Studio 2 Medical Edition sponsored by UBMD sat down with Dr. Christina Sanders to discuss Bariatric Surgery. Dr. Sanders is the Medical Director of ECMC Synergy Bariatrics. She is a board-certified general and bariatric surgeon who performs laparoscopic gastric bypass and sleeve gastrectomy. She also performs advanced laparoscopic and robotic procedures focusing on reflux, the GI tract, and hernia repair.
Bariatric Surgery is a category of surgery where doctors modify the digestive tract. It is done to help patients not only lose weight but to help prevent or eliminate weight-related conditions such as heart disease, high blood pressure, high cholesterol, and type two diabetes.
Patients who would be good candidates for bariatric surgery are those who have failed attempts at weight loss through diet and exercise and also suffer from severe obesity with weight-related conditions such as those listed above.
For more information about Bariatric Surgery, please visit https://ubmdsurgery.com/bariatric-surgery/.
Click here to watch the Studio 2 Medical Edition: Bariatric Surgery interview with Dr. Christina Sanders.