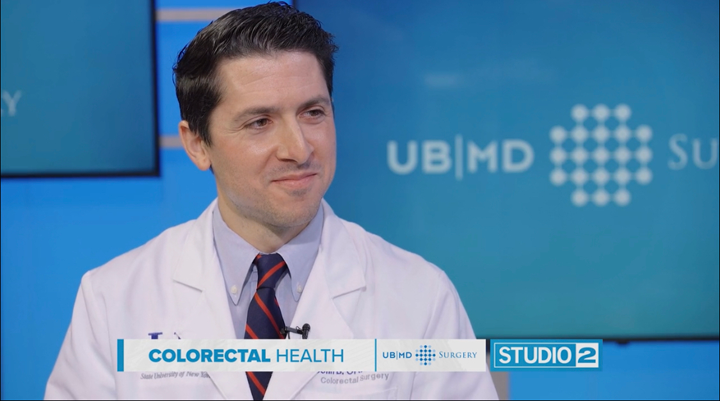 Studio 2 Medical Edition sponsored by UBMD sat down with Dr. John Ortolani to discuss colorectal health. Dr. Ortolani joined the faculty at UBMD Surgery in 2017, specializing in Colorectal Surgery.
Dr. Ortolani treats a variety of conditions from benign to malignant. This includes anal fissures, anal fistulas, and hemorrhoids to more complex conditions like Crohn's disease, ulcerative colitis, and colon or rectal cancer.
Colorectal surgeries have become less invasive over the years as laparoscopic and robotic surgeries have been improving. These procedures involve smaller incisions, less postoperative pain, and early return to regular activities.
For more information on colorectal health, please visit https://ubmdsurgery.com/colorectal-surgery/.
Click here to watch the Studio 2 Medical Edition: Colorectal Health interview with Dr. John Ortolani.