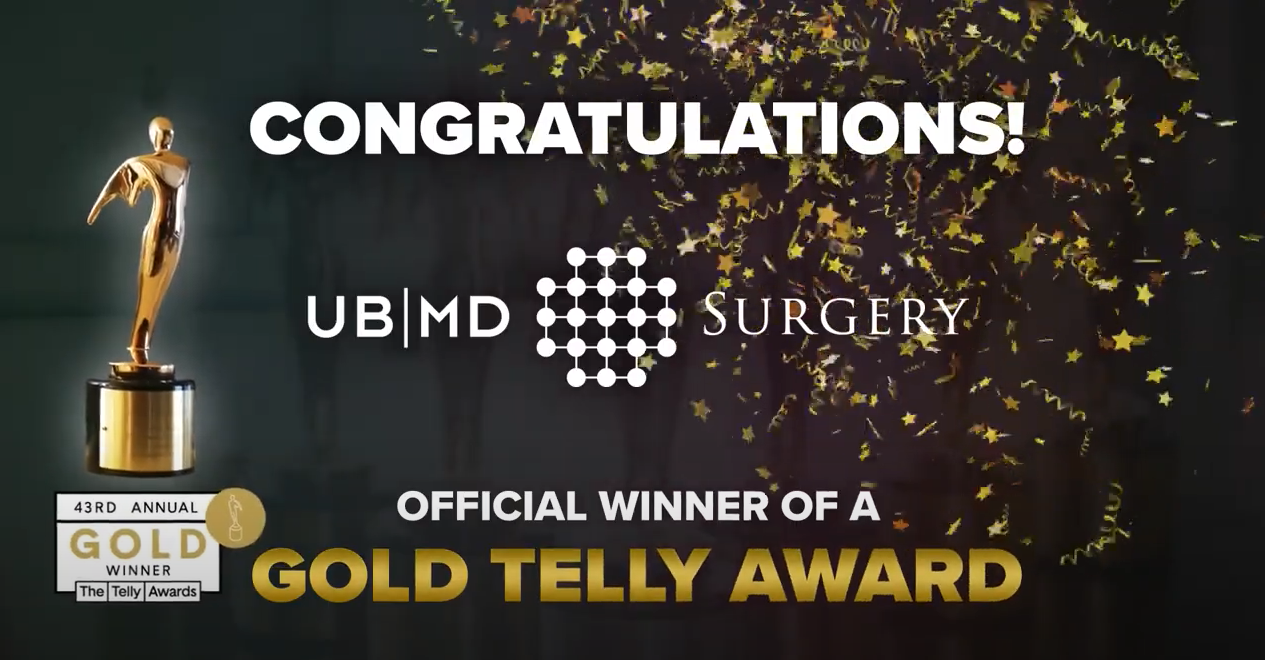 With the help of the WGRZ Creative Team, UBMD Surgery is excited to announce one of our commercials has been chosen to win a Gold Telly Award.
The production "UBMD Surgery is pleased to support the Tokyo Olympics" was created with help from Mark Hall, the Creative Director of Commercial Production at WGRZ-TV, UBMD Surgery Chair, Dr. Steven Schwaitzberg, our Director of Clinical Operations, and additional staff members.
The Telly Awards annually showcase the best work created across video, for all screens.
Receiving over 12,000 entries from all 50 states and 5 continents, Telly Award winners represent some of the best creative production from around the world.
This award honors the WGRZ Creative commercial video production team with their 9th Telly Award.
UBMD Surgery is honored to have an award-winning partnership with WGRZ.
View our Telly Award announcement from WGRZ Creative and the original commercial production below.