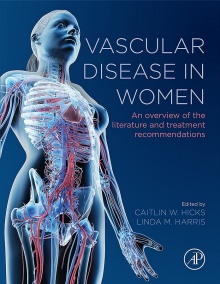 "Vascular Disease in Women: An Overview of the Literature and Treatment Recommendations" is a new book edited by Linda M. Harris, MD. The new publication is based on contributions from the 2019 Women's Vascular Summit.
The first-ever Women's Vascular Summit took place in Buffalo, New York during April 2019. Vascular Surgeons from Jacobs School of Medicine and Biomedical Sciences at the University at Buffalo organized the event. Attendees were both local and from around the country.
The discussion focused on vascular disease, which is a disease of blood vessels, such as the arteries and veins. Their studies show how diagnosis and treatment may be different in women than in men.
Linda M. Harris, MD, is a professor of surgery in the Jacobs School and program director of UB's vascular surgery residency.
Read more about "Vascular disease in women presents differently than it does in men: A new book explores those differences" on UBMD Physicians' Group News: https://bit.ly/3zRlwfI