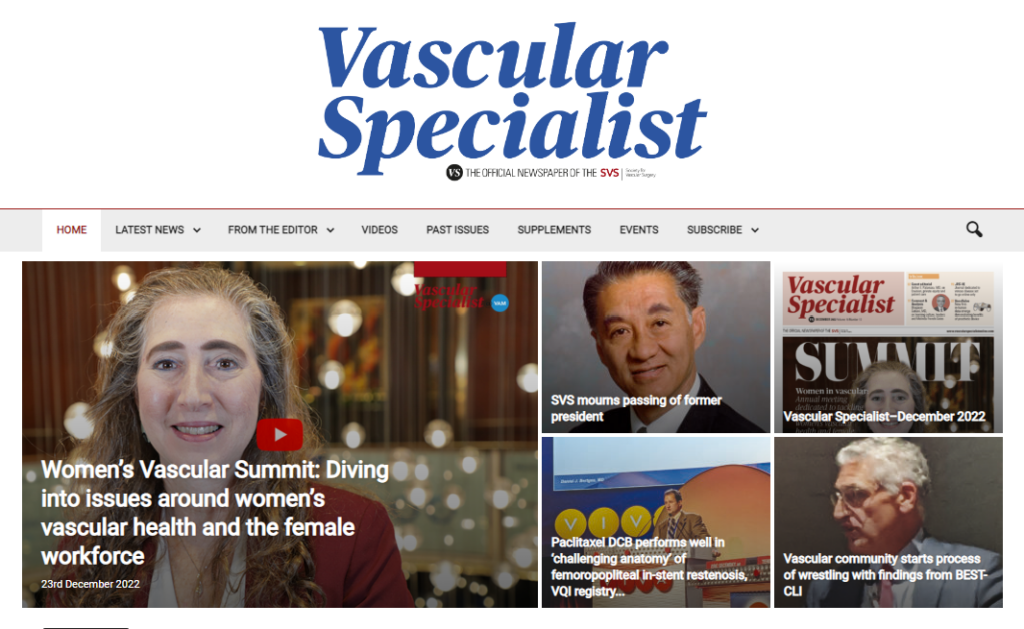 Ahead of the 2023 Women's Vascular Summit, held in Buffalo, N. Y., Dr. Linda Harris was featured on the cover of Vascular Specialists, a national magazine. Dr. Harris is the founder and Director of the Women's Vascular Summit. She found the summit for two main reasons: delving deeper into the issues that surround women's vascular health and disparate outcomes and establishing a venue where women vascular surgeons could help elevate and empower each other.
Dr. Linda Harris joined UBMD Surgery in 1995. She currently sits as a Professor of Surgery with tenure in the Department of Surgery for Vascular Surgery. Dr. Harris is Board certified by the American Board of Surgery in Vascular and General Surgery.
A decorated surgeon, Dr. Harris has received 21 awards and honors throughout her career. She has worked with 53 various grants relating to her vascular experience. During her career, Dr. Harris has been published 68 times, contributed to 10 articles/editorials, contributed to 17 book chapters, and has been featured in the media spotlight four times. She has been invited to present 77 times about various related topics and has given 136 presentations relating to her expertise.
Dr. Harris founded the summit four years ago to help bring awareness to the differences between male and female symptom presentations. Dr. Harris has established a place for women vascular surgeons to help empower each other to further their careers in what remains a male-dominated environment.
The 2023 Women's Vascular Summit is scheduled for April 28-29, 2023.