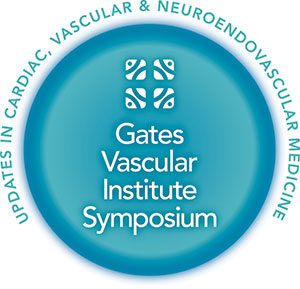 Gates Vascular Institute is hosting a 2-day symposium for medical professionals to provide updates in cardio, vascular, and neuroendovascular medicine.  The Gates Vascular Institute Symposium will be held on Friday, October 12 and Saturday, October 13 at the Grapevine Banquets in Depew, NY.
UBMD Surgery Vascular Physicians including Dr. Gregory Cherr, Dr. Maciej Dryjski, Dr. Linda M. Harris, and Dr. Sikandar Z. Khan is among the speakers at the upcoming symposium.  This conference is designed for Family Practitioners; Internists; Cardiologists; Cardiac, Neuro and Vascular Surgeons; Interventional Procedural Staff; Critical Care Nurses; Medical Students and Residents; Advanced Practice Providers; Emergency Medical Services Professionals.
If you have any information, please contact: Samantha Palisano at 716-859-4883 or email spalisano@kaleidahealth.org
https://www.kaleidahealth.org/gvi-symposium/
Dates and Times:
Registration begins at 7:30 a.m.
Friday, October 12, 2018
8 a.m. – 4:30 p.m.
Saturday, October 13, 2018
8 a.m. – noon
Location:
The Grapevine Banquets
333 Dick Road
Depew, NY 14043
Co-Program Directors:
Susan Graham, MD
Linda M. Harris, MD, FACS
Adnan H. Siddiqui, MD, PhD, FAANS, FACS, FAHA