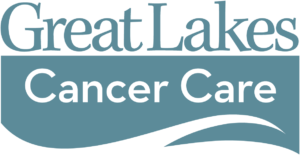 Today represents an important and exciting day for Kaleida Health and the Western New York community.  Kaleida Health, along with seven partners, which includes some of the most gifted clinicians in the region, has launched and introducing Great Lakes Cancer Care -a unique initiative that harnesses talent and skills of the area's top cancer experts to diagnose and treat individuals with any type of cancer.
Great Lakes Cancer Care includes:
Our strength comes from many…like the hundreds of nurses, doctors, and specialists who have come together as one under the Great Lakes Cancer Care umbrella to deliver exceptional care in the most convenient, personalized way.
Visit https://www.greatlakescancercare.org for more information.
Contact us with questions or to schedule an appointment.