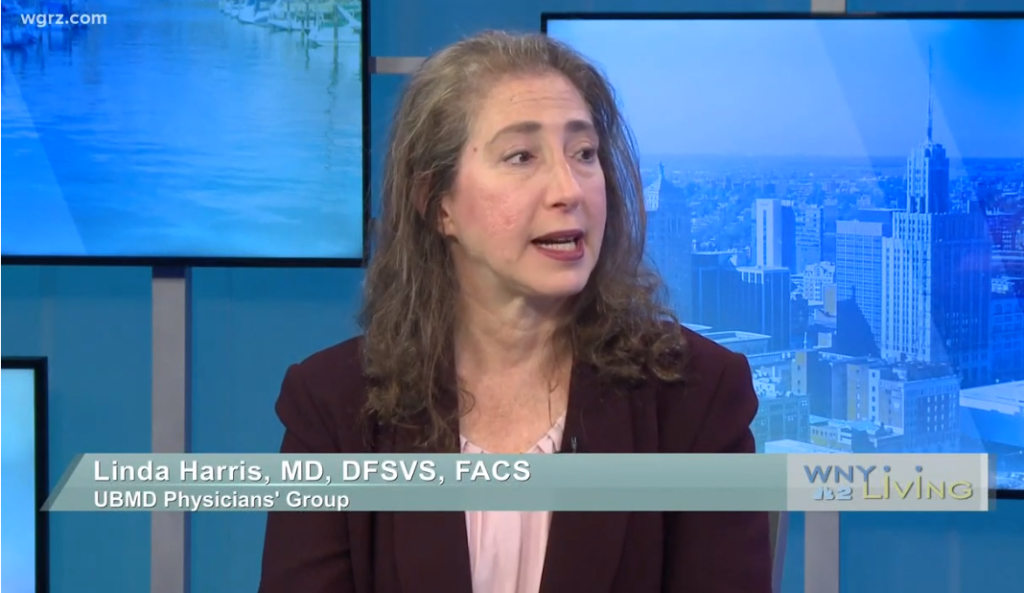 Linda Harris, MD appeared on WGRZ's WNY Living as part of Women's Health Month to discuss vascular diseases and the conditions women may experience and how their symptoms differ from men.
Dr. Harris is a vascular surgeon with UBMD Surgery. She is also a professor at UB, as well as the program director of Vascular Surgery Residency & Fellowship.
Click here to read more about vascular disease and women's health month with Dr. Harris.