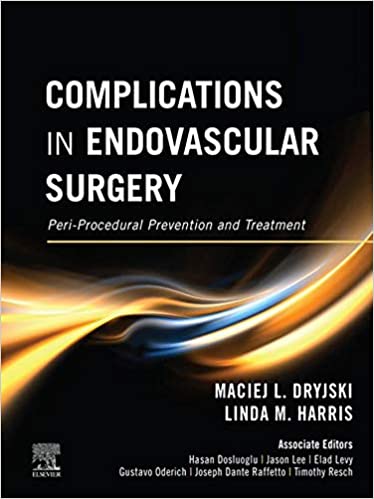 UBMD Vascular Surgeons Dr. Linda Harris and Dr. Maciej Dryjski recently published a book titled, "Complications in Endovascular Surgery: Peri-Procedural Prevention and Treatment".  Associate editors included Dr. Elad Levy, Dr. Hasan Dosluoglu. Nationally and internationally renowned authors included Dr. Gregory Cherr, Dr. Brittany Montross, Dr. Richard Curl, Dr. Sikandar Khan, Dr. Adnan Siddiqui, and Dr. Kenneth Snyder as well as several fellows and residents from vascular surgery and neurosurgery. 
This Vascular book provides a unique focus on potential complications, how to prevent them, and what to do when they occur to prevent more adverse or catastrophic outcomes.  It is geared towards vascular surgeons, interventional radiologists, and neurointerventionalists, with a section for cardiology interventions. 
Both digital and hardcopy editions are available. Purchase or download on Elsevier or Amazon.