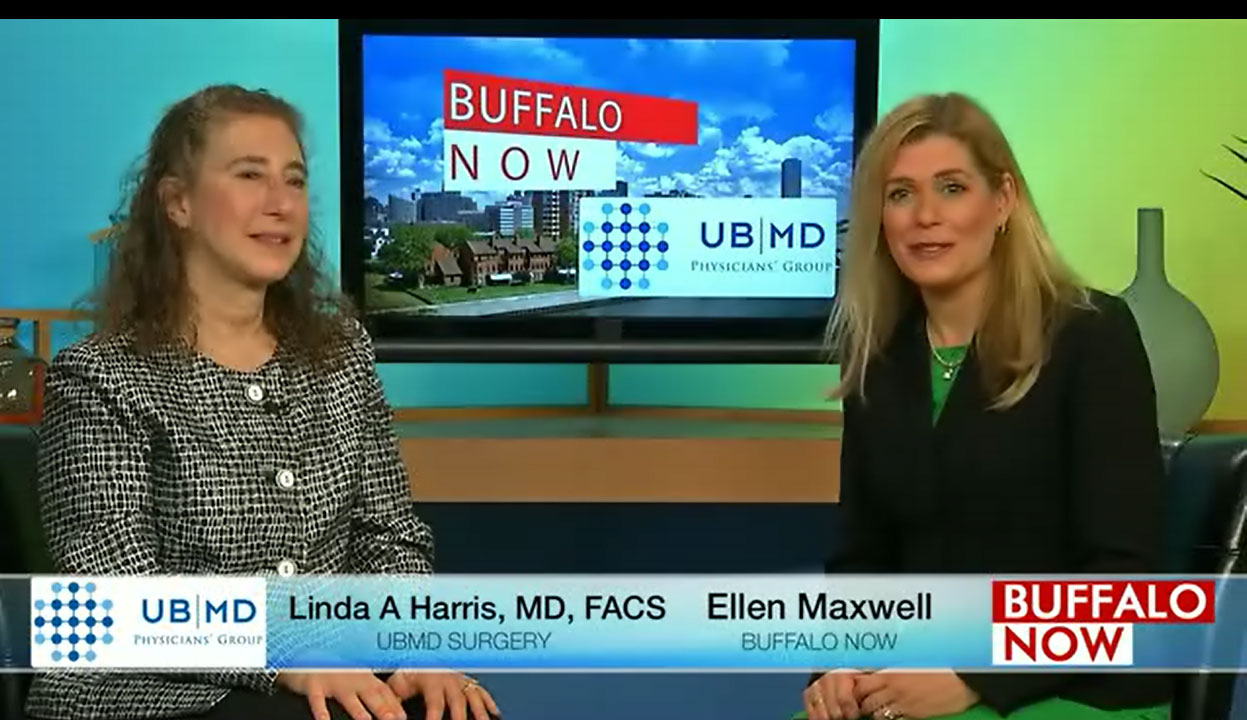 Vascular Surgery Division Chief, Linda A. Harris, discusses vascular treatment with the full spectrum of vascular service offerings provided by UBMD Surgery.   The Vascular division at UBMD provides treatment for all vascular problems from aortic disease including aneurysms in the chest and belly; or dissections; to peripheral artery disease, problems in the legs.  UBMD Vascular lab also treats carotid disease, which is people at risk for stroke; dialysis access; thoracic outlet syndrome; and venous disease from varicose veins to blood clots.
One of the top concerns is peripheral artery disease, which may be asystematic, and people might not realize that they have a problem.  Some symptoms include pain when walking or sores on the legs or feet.  These patients are treated with both endovascular minimally invasive interventions; hybrid procedures, which is a combination of minimally invasive and open surgery; or bypass surgery, depending on the patient.  For those who have a minimal disease, we treat them with medical management only which is medications and lifestyle changes.
UBMD Surgery is involved with cutting edge therapy and research, as we are involved with the academics at the University.  UBMD Vascular Surgery is involved with all of the major hospitals including Gates Vascular Institute, and ECMC, as well as the VA Mecial Center.  UBMD Vascular also has outpatient offices at Conventus, as well as Northtowns UBMD Surgery on Youngs Road.